How to subscribe at amitmerchant.com
There are basically three ways using which you can get the latest updates from my blog: RSS, Newsletter or Twitter.
RSS Feed
This blog supports RSS feed to deliver frequent updates. To subscribe to this blog, you need to have a RSS reader.
You can use one of these readers which you can use to subscribe to the RSS feed. I'm using Feeder as a Chrome extension on my desktop devices and Feedly on my mobile device.
In order to subscribe to the RSS, you can head over to "www.amitmerchant.com" and the reader will pick up the feed if it finds one or you can manually add https://www.amitmerchant.com/feed to your favorite reader.
This is how my blog looks in my Feedly account.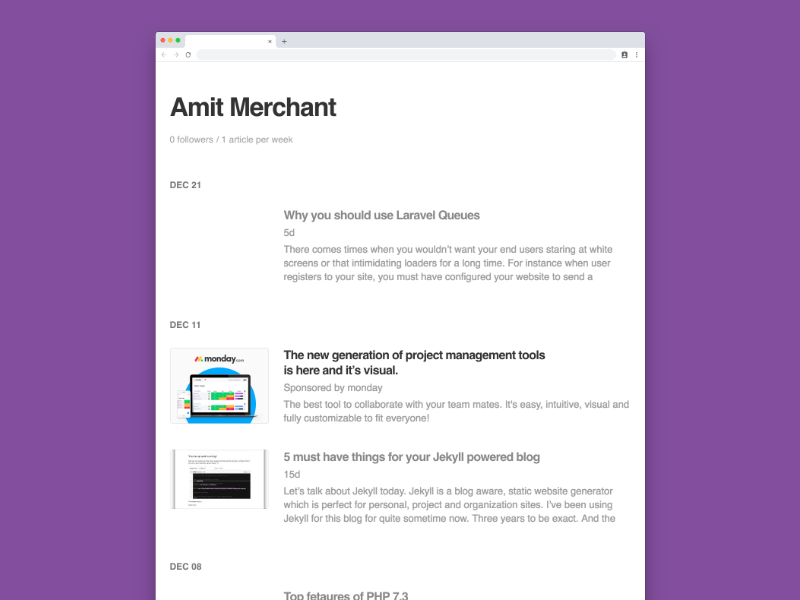 Newsletter
I'm running a newsletter for this blog. So, once you're subscribed to it, you'll get an email every week which will include all the newest articles I post on the blog.
You can subscribe to my newsletter here.
Twitter
You may follow me @amit_merchant on Twitter, everything I write I announce on Twitter as well.
Previous: Why you should use Laravel Queues
Next: Build your own Laravel artisan commands for your project
Like this article? Consider leaving a
Tip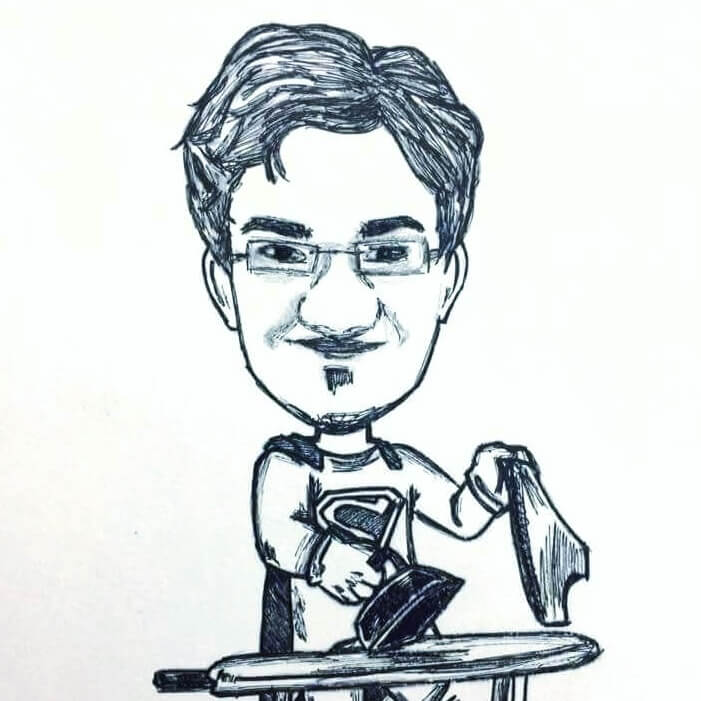 👋 Hi there! I'm Amit. I write articles about all things web development. You can become a sponsor on my blog to help me continue my writing journey and get your brand in front of thousands of eyes.
Comments?