The artisan about command in Laravel 9.x
Recently, a minor release for Laravel 9.x has introduced many new features that mostly include the revamp/fresh new look of Artisan commands. This includes commands to handle migrations to clearing caches to handling queues.
But there's one Artisan command that has been introduced in this release for the first time. And that is the artisan about command.
Essentially, the command shows you an "at a glance" information about your Laravel application.
The entire information is divided mainly into three parts: Environment, Cache, and Drivers. You may see additional sections if you're using premium services such as Laravel Spark and Laravel Vapor.
Here's what it looks like!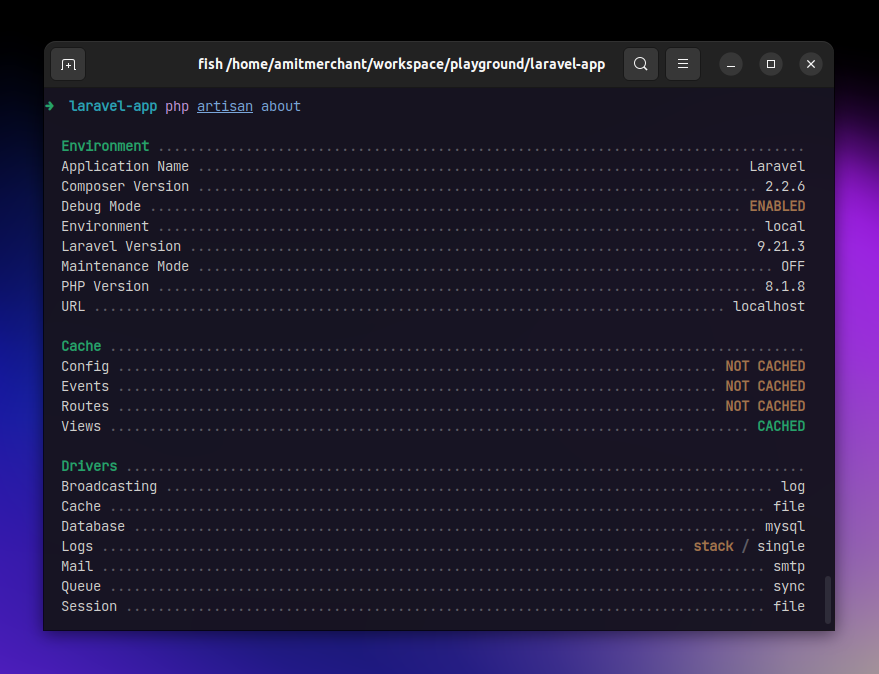 As you can tell, the various information this command shows are self-explanatory. We get everything we wanted like application name, environment, Laravel version, PHP version, and so on. This is pretty nice since we get to know about everything using a single command.
We also get to quickly check on various caches and drivers the application has been using.
Good stuff!
Previous: New invokable rule objects in Laravel 9.x
Next: Retrieve the current PHP version as an integer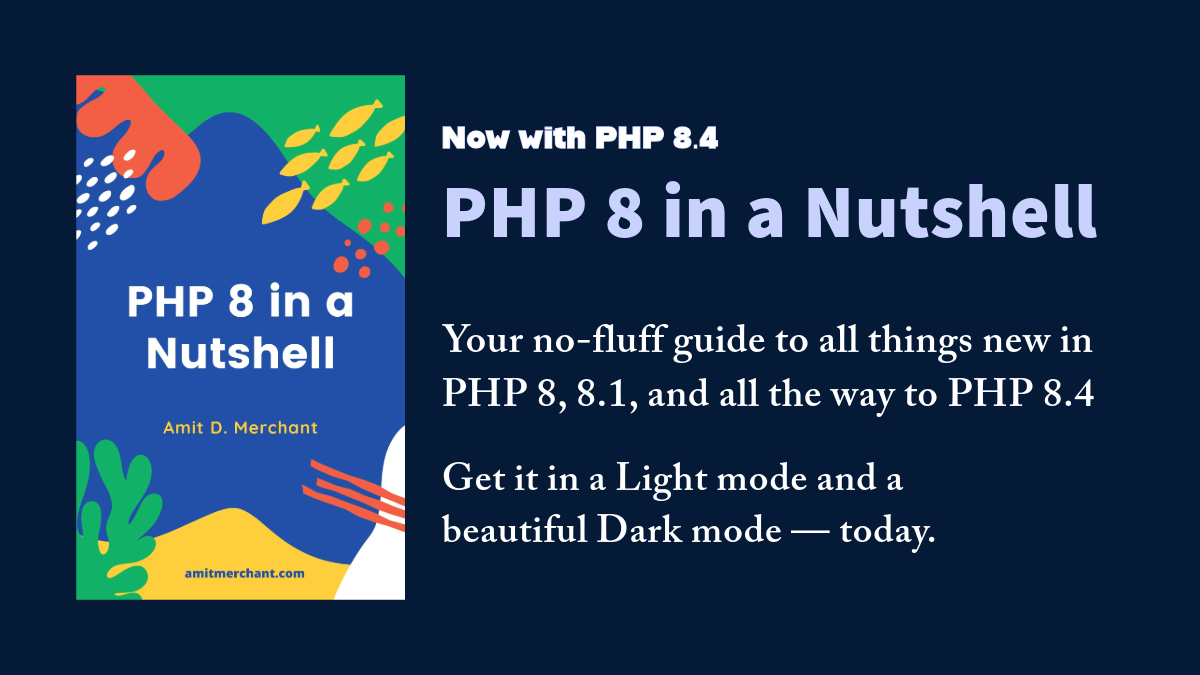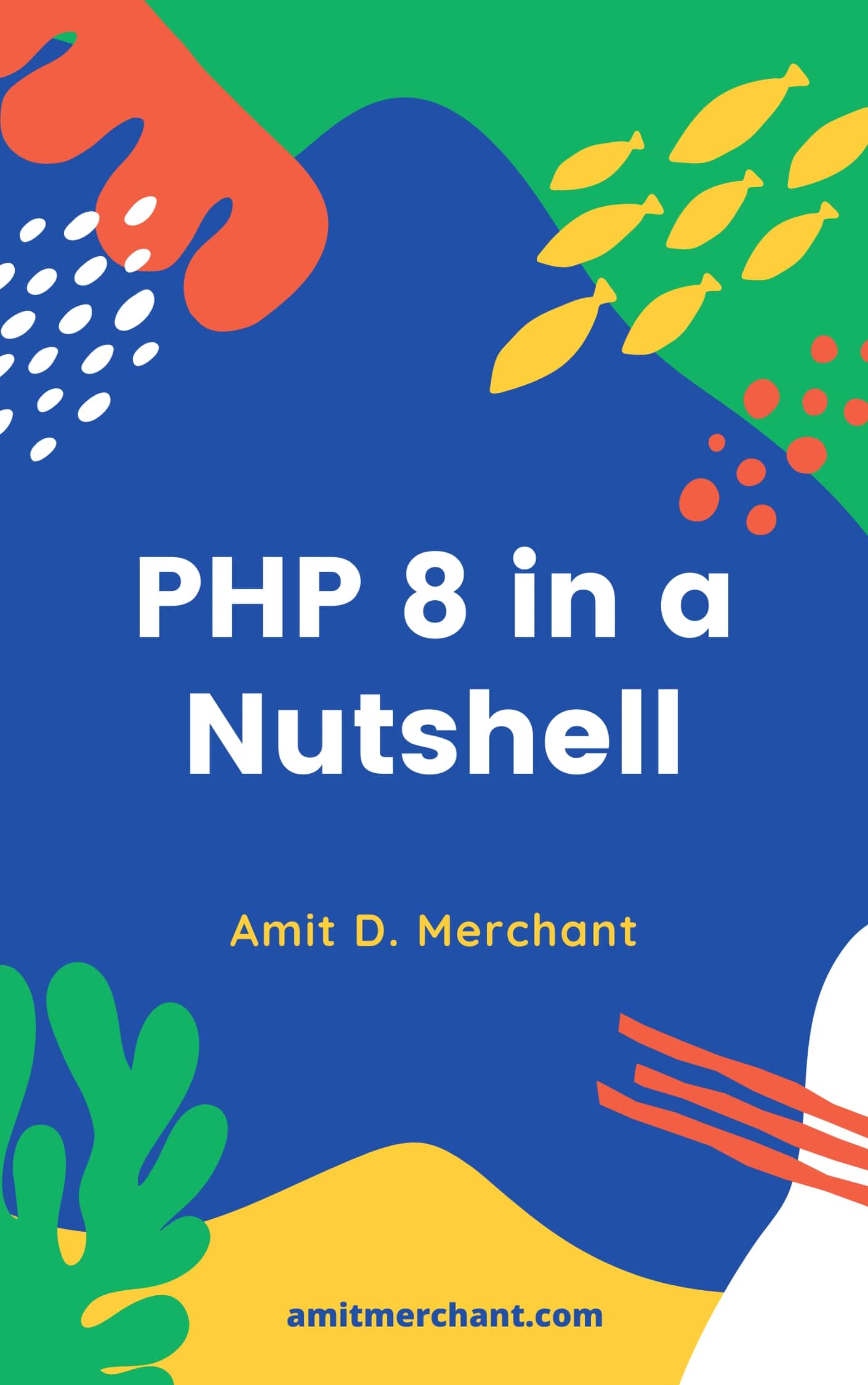 Learn the fundamentals of
PHP 8 (including 8.1 and 8.2)
, the latest version of PHP, and how to use it today with my new book
PHP 8 in a Nutshell
. It's a no-fluff and easy-to-digest guide to the latest features and nitty-gritty details of PHP 8. So, if you're looking for a quick and easy way to PHP 8, this is the book for you.
Beep! Beep! I'm also running a YouTube channel which I hope you're going to love!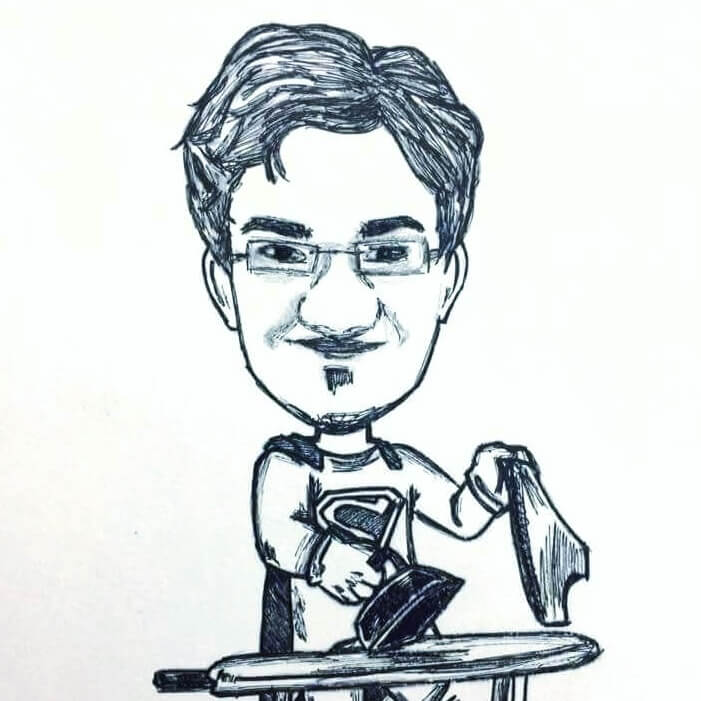 👋 Hi there! I'm Amit. I write articles about all things web development. If you like what I do and want me to continue doing the same, I'd like you consider leaving a tip. I'd highly appreciate that. Cheers!
Comments?