Quickly switch between recent branches in Git
When working on projects, it's often a case when you would find yourself dabbling between different branches. Maybe you're working on different features simultaneously or you're keeping your feature branch up-to-date with your master/main branch. You would need to switch between branches in any of the cases.
For instance, let's say I'm currently on the master branch and I have a feature branch called ui-improvements that I want to work on.
To switch to this branch, I would use git checkout like so.
$ 

git checkout ui-improvements

Now, I'm done with the feature and now I want to switch back to master again. How would you do that?
The quicker way
You might use the git checkout master command normally. But there's a quicker way to do so. Check this out!
$ 

git checkout -
Switched to branch 

'master'



As you can tell, using - with git checkout will switch back to the most recent branch which in our case is master. And that's it! You don't need to specify the name of the previous branch.
Now if you want to switch back to ui-improvements once again, you can use git checkout - to do so.
This is how the switching between branches looks like when using this command.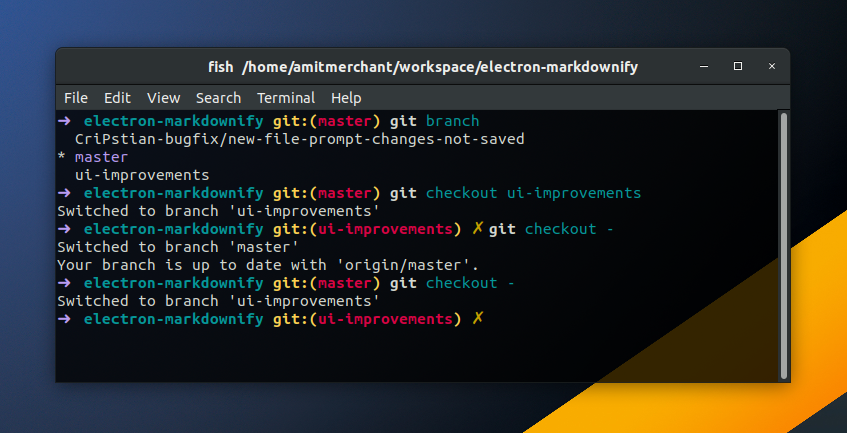 Previous: Variable-length function arguments using spread token in PHP
Next: Supercharged and clutter-free data fetching using React Query
Beep! Beep! I'm also running a YouTube channel which I hope you're going to love!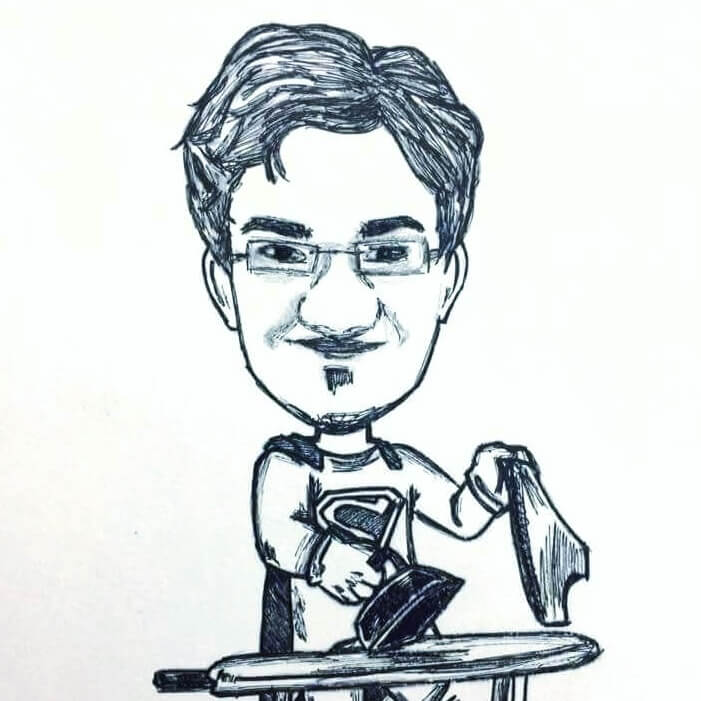 👋 Hi there! I'm Amit. I write articles about all things web development. If you like what I do and want me to continue doing the same, I'd like you consider leaving a tip. I'd highly appreciate that. Cheers!
Comments?